Participate in online seminars
Your benefits:
Learn from home.
With edudip you can save travel and hotel costs in the future. Learn from home at any time on your couch.
Learn whenever you want.
The latest webinars will be displayed on the marketplace. However, if you can not find a fitting webinar for you, a lot of webinar recordings are available at any time.
Start right away.
After the free registration you can immediately participate in webinars. Discover today the large selection of webinar topics!
Register now and get started right away!
Choose from hundreds of webinars and recordings on the Marketplace and learn from experts all around the world.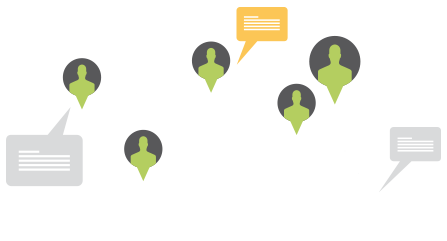 Register now
You need:
PC/Mac
DSL internet connection
Browser with Flash Plugin
Speakers/headphones (optional webcam and microphone or headset)
The virtual classroom
Drawing and pointing tools
Moderator(s)
Whiteboard
Participants with microphone
Microphone and camera settings
Chat
The virtual classroom offers many features for varied webinars and web meetings, as
4 moderator accesses
interactive whiteboard for your presentations and videos
Screen Sharing
live pollings
YouTube videos
etc
Find your field of interest quickly
You don't have to look far to find your desired topic. On the edudip marketplace you can select your favorite topic and see at one glance all available webinars. Whether morning, noon or night - you decide when you have time and desire to expand your knowledge.
To the marketplace