What is the Coach?
The Webinar Success Coach is a newly developed 15-week program of edudip which accompanies you perfectly on your way to become a successful online trainer. The Coach provides all the know-how of more than five years of corporate existence, well over 150,000 webinars and the expertise of many successful online trainers.
In 15 weeks you can expect more than 300 pages of a multitude of different tasks from different areas, consisting of reading material, videos, webinars and a personal support. Step by step the Coach guides you through the most important issues of planning, promoting and holding webinars with detailed instructions and comprehensive information.
Brace yourself for learning much more than just how to hold inspirational webinars in the upcoming weeks. Promise!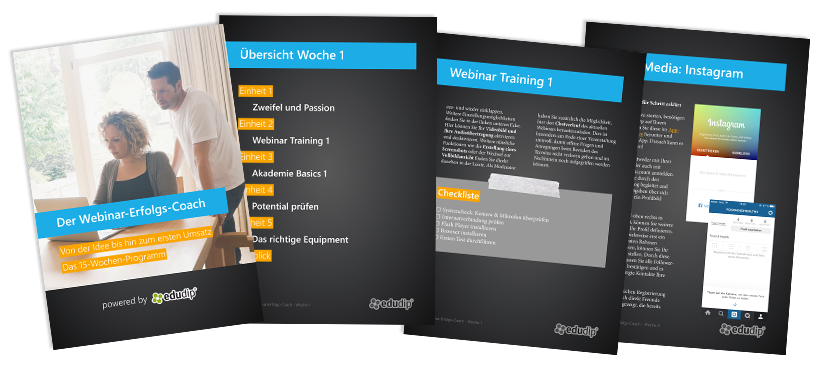 Get started for free