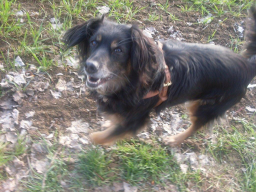 Mein Hund bellt zuviel - Was kann ich tun?
In Animals > Animal training
Video price:

10.00 € incl. VAT

Video duration:

2 hours and 19 minutes

Language:

German
A recording of this webinar is available.
In diesem zweiteiligen Webinar erfährst Du Ursachen für übermäßiges Bellen und bekommst einen Überblick, mit welchen positiven Methoden Du das Bellverhalten Deines Hundes ändern kannst. Außerdem analysieren wir, warum Dein Hund bellt.

Im zweiten Teil des Kurses gibt es ganz konkrete Trainingspläne für spezielle Bellprobleme:
- Bellen wenn es an der Tür klingelt und/oder Besucher kommen
- Bellen an der Leine
- Aufmerksamkeit heischendes Bellen

Themenwünsche der Teilnehmer werden gerne berücksichtigt.