Akademie von Heide Liebmann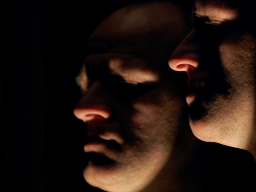 Intuition ist Intelligenz mit erhöhter Geschwindigkeit.
In Marketing, PR > Others
Video price:

39.00 € incl. VAT

Video duration:

1 hour and 11 minutes

Language:

German
A recording of this webinar is available.
Begrüße deine innere Stimme und entdecke, was sie alles für dich tun kann.

Gehörst du auch zu den Menschen, die immer wieder dieses warnende Grummeln im Bauch überhören? Oder die umgekehrt so viele Stimmen zu hören scheinen, dass die eine, wahre, die der Intuition, nicht wirklich durchdringt? Vielleicht fragst du dich ja auch, was Intuition beim Thema Business zu suchen hat.

Entdecke in diesem Webinar,

*wie du jederzeit Zugang zu deiner Intuition finden kannst,
*wieso Intuition eine professionelle Kompetenz ist, der du mehr Aufmerksamkeit schenken solltest
*und bei welchen Themen sie besonders hilfreich sein kann.

Im Webinar gebe ich wertvolle Impulse zum Nachdenken und ermögliche dir durch einfach durchzuführende Übungen eine neue Wahrnehmung deiner Intuition. Du erhältst außerdem im Anschluss ein Handout mit weiterführenden Übungen zum Download, so dass du weiter an diesem Thema arbeiten kannst. Darüber hinaus hast du die Möglichkeit, dich mit den anderen Teilnehmern im Forum auszutauschen.

Wenn du mehrere Webinare der kompletten 9-teiligen Reihe buchen möchtest, kontaktiere mich bitte, um deinen Gutschein-Code zu erhalten!