Versdigo - Oliver Reinking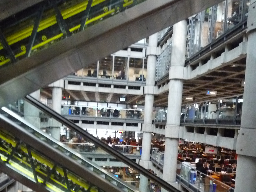 Der Versicherungsmarkt Lloyd's
In Management > Risks
Language:

German

Number of participants:

maximum 20

Minimal attendance:

2

Application deadline:

15 minutes before the start

Price:

for free
Thursday, 27th Oct 2016, 06:00 pm - 07:00 pm
(GMT +02:00)
The minimum amount of participants is not reached yet!
Lloyd's of London ist eine der bekanntesten Versicherungsmarken der Welt.
Und dabei ist Lloyd's of London gar kein Versicherer, sondern es handelt sich um einen internationalen Versicherungsmarkt.
In diesem Seminar möchte ich diesen Versicherungsmarkt vorstellen.

Folgende Punkte werden thematisiert:
- vom Kaffeehaus zum weltweitführenden Markt für Spezialdeckungen
- die Marktstruktur von Lloyd's: wie wird Versicherungsgeschäft platziert
- Aktuelle Zahlen

Dieses Seminar richtet sich an Versicherungsnehmer auf der Suche nach Versicherungsschutz, Versicherungsmakler und Versicherungsberater.