"HausLehrer" Akademie für Hausverwaltungen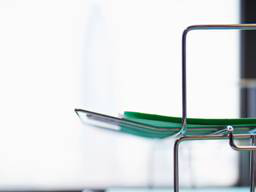 "Das Tagesgeschäft in der Hausverwaltung frißt mich auf ... "
In Real estate > Administration
Language:

German

Video price:

29.00 € incl. VAT

Video duration:

1 hour and 37 minutes
A recording of this webinar is available.
ONLINE-SEMINAR: "Das Tagesgeschäft in der Hausverwaltung frißt mich auf ... "

... und wie Sie diesem Teufelskreis entfliehen können.


Sehr geehrte Damen und Herren Verwalter/-innen,

tagtäglich höre ich - gerade während der Abrechnungs- und Versammlungsphase - den Satz:

"Das Tagesgeschäft frißt mich auf!"

Wenn Sie diesen Spruch kennen und ebenfalls unter Zeitmangel leiden, kann dieses Online-Seminar Ihnen weiter helfen.

Erfahren Sie, wie wenig es kostet - an Aufwand und Geld - tagtäglich mehr Zeit zu haben. Anhand von praxiserprobten Beispielen, Anleitungen und Tipps werden auch Sie Ihren Alltag neu strukturieren und zum Positiven hin verändern.

Lassen Sie sich nicht mehr von Ihren Kunden vorschreiben, was Sie wann und wie zu tun haben. Gestalten Sie Ihren beruflichen + privaten Alltag aktiv ... und gewinnen so mehr Ruhe und Entspannung. Falls Sie dieses Gefühl überhaupt noch kennen?!


Inhalte:

1. Ausgangslage: Ein kleiner "Schadensbericht"

2. Die größten Zeitfresser … und was Sie tun können

- Controlling und wie dieses Ihren Arbeitsablauf erleichtert
- Formulare und Vorlagen,- die Zeit sparen helfen
- Terminplanung: Outlook + Co. statt Management by Chaos
- Klare Kommunikation und das Wort "NEIN"

3. Wie Ihre Kunden verstehen, was Sie so alles für diese sie tun

4.Tipps und Tricks aus der Praxis für die Praxis

Dieses Online-Seminar findet statt am

Termin: Freitag, 01.08.14 von 14.00 bis 16.30 Uhr

Teilnehmergebühr: 39,- € zzgl. MwSt. / Person

Ort: Vor Ihrem PC - Für die Teilnahme benötigen Sie lediglich einen internetfähigen PC mit Lautsprechern oder Kopfhörern. Den Rest liefern wir über die entsprechende Veranstaltungsplattform edudip.