Speaker Roland Dinkel: Führung und Gesundheit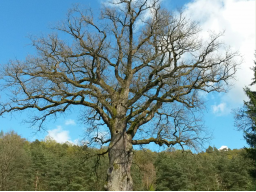 Gut drauf - durch Resilienz!
In Personality > Self-management
Language:

German

Video price:

10.00 € incl. VAT

Video duration:

1 hour and 4 minutes
A recording of this webinar is available.
Wie kommt es, dass manche Menschen
- besser mit schwierigen Situationen und Krisen umgehen können als andere
- immer gut drauf sind, lächeln und fröhlich durchs Leben zu gehen,

während andere

- ständig kritisieren,
- schlecht drauf sind und ein
- Gesicht wie sieben Tage Regenwetter ziehen?

Antwort: diese Menschen sind resilient (widerstandsfähig).
In diesem Vortrag erfahren Sie welche Faktoren die persönliche Resilienz ausmachen, wie diese Faktoren aktiviert werden können um so persönliches Wachstum zu generieren.