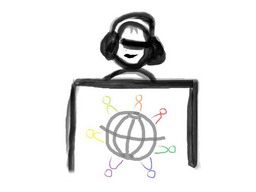 Virtual team building exercises for international virtual teams
In Management > Project
Language:

English

Date:

on request
Target group: international team leaders and project leaders with virtual teams

This new webinar consists of 3 modules 90 minutes each.

The introduction price is 190 Euro excl. VAT (226,10 Euro incl. VAT) for all three webinars together including handout.

Content / Subjects:

- Introduction to team building for virtual teams: Do you really need it?

- Some virtual team exercises for the forming and storming stage: Getting your team up to speed

- Some virtual cross-cultural team exercises: Creating cross-cultural awareness in your team

- Team building facilitating knowledge: What you need to know as the team building facilitator and moderator

- Discussions & sharing of best practice

To practice some exercises a minimum of 4 participants is needed. Should less than 4 participants register the paid fee will be reimboursed or we will agree upon an alternative date or delivery.