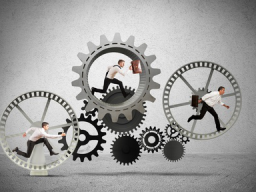 Statt Zeit Terror, Zeit zu leben.
In Personality > Time management
Language:

German

Video price:

for free

Video duration:

1 hour and 28 minutes
A recording of this webinar is available.
Kein Webinar mit den üblichen guten Tipps und Ratschlägen für ein effektiveres Zeitmanagement, sondern ein motivierender und inspirierender Weg zu einem Leben, in dem Sie die Hauptrolle spielen und nicht die Zeitnot.

Haben Sie zu wenig Zeit? Wünschten Sie Sich mehr Zeit für die schönen Dinge des Lebens? Frisst Sie Ihr Beruf oder Ihr Alltag auf? Dann sind Sie in diesem Webinar genau richtig!

Erfahren Sie die Gründe, warum ein übliches Zeitmanagement bei über 90% der Anwender auf Dauer nicht funktioniert. Und lernen Sie eine 5 Schritte Methode kennen, mit der Sie dauerhaft und quasi automatisch, Zeit zu Leben und Wertschätzung erhalten. Es ist eine Vorgehensweise die auch bei Ihnen zu 100% funktioniert.