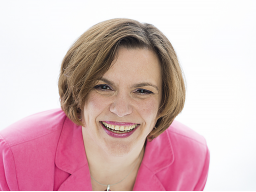 Erfolg ist kein Zufall - DU BIST ERFOLG!
In Occupation, Career > Others
Language:

German

Video price:

9.60 € incl. VAT

Video duration:

1 hour and 22 minutes
A recording of this webinar is available.
Gibt es eine geheime Formel für mehr Wohlstand und Glück?

Christine Hofmann ist ...
Autorin, Speakerin, CEO- und Führungskräfte-Coach und »Türöffnerin zwischen Spiritualität und Business«

Eine Frau, die aus dem Hamsterrad mit viel harter Arbeit und wenig Zeit ausgestiegen ist. Sie zeigt durch Ihren persönlichen Lebensweg - Angestellte, Hausfrau und berufstätige Mutter, bis hin zu einer glücklichen und erfolgreichen Unternehmerin - dass alles im Leben möglich ist.

Was ist das Geheimnis des Erfolgs? Die Antwort liegt in unserem Unterbewussten, in unserem Fühlen, unserem Denken und unserem Handeln.

Erst wenn wir aufhören, uns unterbewusst zu sabotieren, können wir unseren persönlichen Erfolg, unser Glück selbst in die Hand nehmen. In diesem Webinar legen wir einen neuen Grundstein in unser Bewusstsein.

In diesen Webinar spricht Christine Hofmann über Ihre Sicht der Dinge: Erfolg ist bereits vorhanden, in jeden von uns. Wie können wir ihn ausleben? Was ist das Geheimnis?

Mit erhellenden Tipps und praktischen Übungen läuft das Lebensrad einfach rund. Rund bedeutet schneller den Weg zu einem Leben voll Unabhängigkeit, Glück und Erfolg.

Ein interaktives Webinar, indem auch dein Anliegen Platz findet.

Melde dich JETZT an!