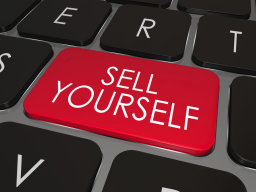 3 Communication Mistakes That Kill Your Career Development in Switzerland
In Occupation, Career > Carreer
Language:

English

Video price:

5.00 €

Video duration:

1 hour and 9 minutes
A recording of this webinar is available.
We constantly communicate. We do it when talking to colleagues, through our LinkedIn profile or when networking with executives and other leaders.
Unfortunately, most of that communication is confusing, bland or sounds like everybody else.

If you want to get people to introduce you to others or persuade senior executives to hire you, you have to communicate your message in a clear, easy to understand and inspiring way.

Most people only talk about their skills and experience.
Unfortunately for most people, great organizations don't hire leaders based on features. Great organizations hire leaders for their personality.

In this 60-90 minute live webinar, I will show you how to:

- Avoid the 3 communication mistakes that kill your career development
- Stand out of the crowd and always be one step ahead of your competition
- Communicate in a way that inspires great organizations to hire you


The webinar starts on Wednesday, 16th April 2014 at 7pm CET.
Space is limited, register now.