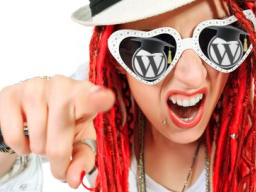 Rocking WordPress - Fit für große Einkommensströme??
In Marketing, PR > Marketing instruments
Language:

German

Video price:

24.70 € incl. VAT

Video duration:

1 hour and 52 minutes
A recording of this webinar is available.
ACHTUNG! Wenn Sie keine Gelegenheit hatten, das offizielle Einladungvideo zu sehen.
http://webinare.motivation-erfolg-reich.de/rocking-wordpress/

Ich möchte Sie ganz herzlich zu meinem kostenlosen Online-Seminar "Rocking WordPress - Fit für große Einkommensströme?" einladen.

Was erfahren Sie im kostenlosen Webinar?

- Die 7 wichtigsten Grundeinstellung für Ihre Website oder Blog
- Die 3 fatalsten Fehler, mit denen Sie Ihre Website ruinieren
- 2 Tricks und 3 Plugins, die Ihnen massenweise Besucher bringen
- So machen Sie Ihre Website fit für große Einkommensströme

Herzliche Grüße

Ihr Werner Langfritz
(Gründer WordPress Akademie für Internetmarketing)

P.S.: Wenn Sie endlich wissen möchten wie Sie Ihren Blog richtig einstellen und so fit für große Einkommen machen, dann melden Sie sich zu diesem kostenlosen Webinar an und freuen sich mit mir zusammen auf dieses Event!