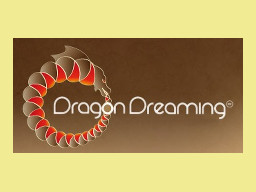 Succesful Projects with Dragon Dreaming - make your Dreams come true
In Management > Project
Language:

English

Date:

on request
Friday Feb. 20th, 8 pm NZDT, 6 pm AEDT, 7 am UTC

Dragon Dreaming is a holistic method for the realisation of creative, collaborative and sustainable projects to make your dreams and heart`s desires come true.

Dragon Dreaming helps to create a consciousness for the connectedness of all life, for living in a cooperative, responsible and sustainable way and for the transformation into a peaceful, healthy and enjoyable world.

In the webinar it will be shown how to

- create a powerful, collective vision, which is connected with the hearts of all the members of a group
- systematically derive from this vision goals and a network plan with all the necessary tasks to ensure success
- maintain the joy and motivation of a group at a high level and systematically prevent burn-out
- achieve personal growth and authentic community of all the participants
- ensure the effectiveness of the vision for a long time even after the project has finished
- avoid typical mistakes and the failure of projects

Sven Jung is counsellor, trainer, DragonDreaming-Trainer, Permaculture Designer and holds a master degree of computer engineering. He meditates for more than 20 years and visited India several times. He has been working with people and projects in Europe, India, Bali, Australia and New Zealand.