Christine Hofmann * Sei selbsterfüllt!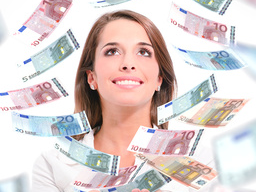 Praxis-Kurs: The Secret - Geld und das Geheimnis der AffOrmationen
In Personality > Self-management
Video price:

97.00 € incl. VAT

Language:

German
A recording of this webinar is available.
In diesem Video-Kurs geht es um die ganz konkrete Umsetzung und basiert auf dem folgenden Webinar:
http://www.edudip.com/webinar/Du-hast-die-Macht---%22The-Secret---Geld%22---Warum-klappt-es-nicht-bei-jeden/70844

Folgende Inhalte erwarten Sie:

Auffinden von negativen Glaubensmustern und Geld-Blockaden

Auflösen von negativen Mustern und Blockaden
Wie werde ich zum Geldmagneten?

Übungen, Prozesse, Anwendungen, Zielsetzung ...
und vieles mehr

Nutzen:

Aktivierung des positiven Geldfusses.

Aktivierung der kreativen Impulse, um neue Geldquellen zu öffnen.

Geld-Wachstums-Modelle, verstehen und gleich umsetzen.

Steigerung der eigenen Umsätze und Einnahmen bei konsequenter nachhaltiger Anwendung.


- Sie möchten mehr Geld in Ihr Leben ziehen?

- Sie wollen wissen, WIE Sie das genau machen?

- Sie möchten Ihre Geldblockaden kennen lernen und auflösen?

- Sie wollen vielleicht wissen, wie Sie sich von Schulden lösen und Reichtum aufbauen?

-Sie wollen in Zukunft mit Leichtigkeit und Freude mit dem Thema Geld umgehen?

- Sie wollen nachhaltig ein Geldmagnet sein?

Wenn diese Punkte auf Sie zutreffen, dann ist dieser Kurs für Sie genau richtig!