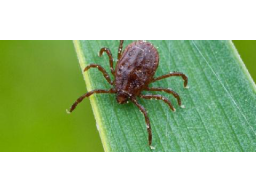 Borreliose - die neue Volksseuche (!) und was Sie unbedingt wissen sollten.
In Health, Medicine > Health promotion
Language:

German

Video price:

12.00 € incl. VAT

Video duration:

1 hour and 30 minutes
A recording of this webinar is available.
Wertvolle Hintergrundinformationen über die mögliche Ursache von vielfach fehlgedeuteten Symptomen wie Gelenkbeschwerden, nervlich-psychischen Symptomen und neurologischen Erkrankungen.

Viele hilfreiche Informationen zum besseren Erkennen einer (chronischen) Borreliose, Diagnose- und Therapiemöglichkeiten sowie viele nützliche Tipps was Sie selber für Ihre Gesundheit tun können.

Interessiert ?

Ich freue mich auf Sie !