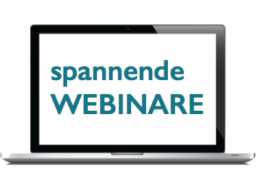 So werden Sie ein TÜRKISER UNTERNEHMER!
In Occupation, Career > Carreer
Language:

German

Video price:

for free

Video duration:

1 hour and 39 minutes
A recording of this webinar is available.
Gastreferent: Rudolf Bleicher, Bestseller-Autor und Chefberater


Kennen Sie Ihr wirkliches WARUM als Unternehmer? …und wie wichtig ist es überhaupt sein wirkliches WARUM zu kennen?

Viele wirklich erfolgreiche Unternehmer behaupten von sich, dass ihr WARUM ihr alles entscheidender Faktor ist, um erfolgreich zu sein.

Dieses Webinar gibt Ihnen konkrete Antworten und zeigt Ihnen genaue Vorgehensweisen auf, was Sie tun können um:- Ihre wirkliche Kraft zu nutzen- perfekte Entscheidungen zu treffen- und Methoden wie Sie Erfolg und Erfüllung verbinden.