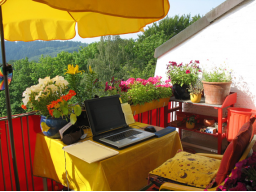 Online-Trainer- zukünftig notwendige Zusatzqualifikation?
In Occupation, Career > Further education
Language:

German

Video price:

for free

Video duration:

1 hour and 10 minutes
A recording of this webinar is available.
Online-Seminare boomen, meist in Form von Webinaren. In der OAZE-Online-Akademie verbinden wir die Arbeit in einem Forum (asynchron) mit Webinaren (synchron).

In diesem Info-Webinar erfahren Sie:

• Welche unterschiedlichen Formen von Online-Seminaren gibt es?
• Welche Vorteile (auch methodisch-didaktischer Art) können Online-Seminare haben?
• Welche Qualifikationen braucht ein Online-Trainer?
• Informationen über die Online-Trainer-Ausbildung, Start 27. Januar 2014

Dieses Webinar wird auch um 17 Uhr angeboten.