Günter Lex - Begleiter in ein bewussteres Sein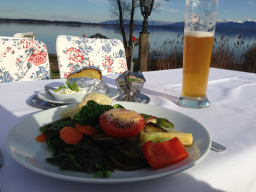 Der EINZIGE Weg, der zum wahren Glück führt ...
In Personality > Self-management
Language:

German

Video price:

5.00 € incl. VAT

Video duration:

1 hour and 37 minutes
A recording of this webinar is available.
DER einzige Weg, der zum wahren Glück führt.

Inhalt:

- Der Weg zum wahren Glück
- Dein Schlüssel zum Glück
- Warum wir uns selbst vom Glück abhalten - und es gar nicht bemerken
- Wie wir schon als Kind manipuliert wurden und es immer noch werden
- Selbstliebe als Schlüssel in die Freiheit
- Du hast (noch) keinen freien Willen und ich zeige Dir, warum Dir das nicht auffällt
- Lebe JETZT glücklich

Nachvollziehbar und verständlich erkläre ich Dir die Zusammenhänge. Du kannst erkennen, dass Du dir dein Glück tatsächlich selbst erschaffst.

Und natürlich bekommst Du Tipps, die Dir sofort eine Verbesserung bringen. Sei einfach offen für Dich selbst.

Freu Dich auf ein Webinar, das Dein Leben nachhaltig verändern wird: "Lerne Dich kennen und Du lernst zu leben."

Die Teilnehmerzahl ist begrenzt, damit ich für jeden genug Zeit habe, die individuellen Situationen zu besprechen.