HORST POLOMKA - INTEGRALES SYSTEMISCHES TRAINING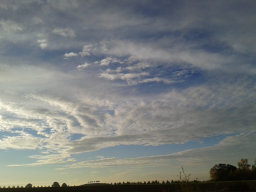 Gesundheit beginnt in mir!
In Health, Medicine > Health promotion
Price:

for free

Number of participants:

maximum 20

Minimal attendance:

5

Application deadline:

2 days before the start

Language:

German
In diesem Grundlagen-Webinar möchte ich Ihnen verschiedene Denkansätze und Systeme vorstellen, die einen wesentlichen Beitrag zu Ihrer persönlichen Gesundheitsförderung leisten können:

1. Existenziell orientierte Beratung (z. B. Focusing)
2. Systemische Beratung
3. Meditation (v. a. Achtsamkeit)
4. Energiearbeit (Qigong und Reiki)

Sie entstanden in einem zeitlichen Abstand von über 2000 Jahren auf verschiedenen Kontinenten, beinhalten aber trotzdem ähnliche Kernaussagen:

1. Gesundheit bzw. Wohlbefinden beginnt in mir
2. Körper, Geist und Seele sind Eins
3. Mein soziales Umfeld ist als Ressource wichtig

Sollte keiner der angebotenen Webinar-Termine passen, oder das Webinar aktuell pausieren, freue ich mich auf Ihre Anfrage!

Dieses Webinar versteht sich als Beitrag zur Gesundheitsförderung und Persönlichkeitsentwicklung und ersetzt keine medizinische Behandlung.