HORST POLOMKA - INTEGRALES SYSTEMISCHES TRAINING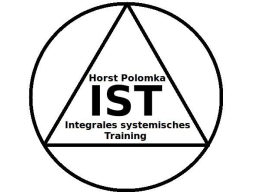 Gesundheit beginnt in mir!
In Health, Medicine > Health promotion
Language:

German

Number of participants:

maximum 10

Minimal attendance:

3

Application deadline:

6 hours before the start

Price:

for free
Thursday, 3rd Nov 2016, 10:00 am - 10:45 am
(GMT +01:00)
The minimum amount of participants is not reached yet!
In diesem Grundlagen-Webinar möchte ich Ihnen verschiedene Gesundheitssysteme vorstellen:

1. Salutogenese (die Entstehung der Gesundheit)
2. Achtsamkeit (den Augenblick genießen)

Sie entstanden in einem zeitlichen Abstand von über 2000 Jahren, beinhalten aber trotzdem ähnliche Kernaussagen.

Alle Syteme betonen den geistigen Aspekt der Gesundheit.