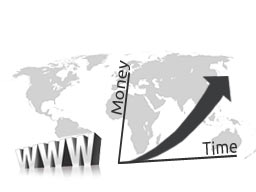 Internetstrategie statt Homepage 1! Warum Sie als ExpertIn eine besondere Homepage plus... brauchen!
In Marketing, PR > Marketing strategy
Language:

German

Minimal attendance:

3

Video price:

for free

Video duration:

1 hour and 13 minutes
A recording of this webinar is available.
Homepage PLUS Social Media Strategien als optimalen "Marketingspielplatz" für Trainerinnen, Coaches, Beraterinnen, FachexpertInnen – und das mit Lebensqualität und Zeit zum Leben!

Inhalte Teil 1:
• Was macht das Marketing für TrainerInnen, Coaches und ExpertInnen "anders"?
• 3 konkrete Online-Strategien, wie auch Ihre Kunden und Kundinnen Sie als die Expertin, den Experten sehen, der Sie sind.
• Wie Sie mit Ihrem maßgeschneiderten "Sales Funnel" Ihre KundInnen optimal ansprechen, und damit zu viel mehr Kontakten kommen.

Inhalte Teil 2: Termine siehe edudip oder www.internetpotenzial.at
• Die 7 größten Fehler, die die meisten TrainerInnen, Coaches, FachexpertInnen, ... bei der Erstellung Ihrer Homepage machen.
• Die 3 wichtigsten Grundregeln im Emailmarketing, um Ihre KundInnen zu Fans zu machen und nicht lästig zu sein.

Damit Sie der Experte, die Expertin, sein können, die Sie sind!

Termine Teil 2 siehe auf edudip oder www.internetpotenzial.at. Jeder Teil kann extra gebucht werden.