Akademie von Heiko Häusler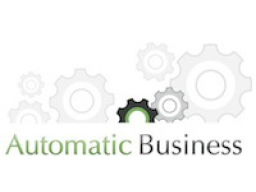 AutomaticBusiness - Die totale Automatisierung!
In Marketing, PR > Internet marketing
Language:

German

Video price:

for free

Video duration:

1 hour and 16 minutes
A recording of this webinar is available.
Willkommen zur ultimativen Business-Automatisierung der nächsten Stufe - Sparen Sie 90 % Ihrer Arbeit bei steigendem Umsatz und Profit!

Ich zeige Ihnen die mächtigste Automatisierungswaffe, die ich in 10 Jahren Internet-Marketing kennengelernt habe.

Seit Anfang des Jahres nutzen wir Infusionsoft - seitdem hat sich unser Umsatz vervielfacht und auf hohem Level stabilisiert.

7 Gründe, Ihr Business jetzt auf die nächste Stufe zu heben.

3 konkrete Beispiele für Prozess Automatisierung Anhand unserer realen Prozesse.

Die Geschichte meiner Familie - warum ich all' das hier mache...

Wie Sie die Software für vergleichsweise überschaubare Kosten mit einer ganzen "Armee" smarter, niemals müder Mitarbeiter versorgt.

Wie Sie mit Telefonverkauf auch und gerade als Internet-Firma einen massiven Umsatz-Boost erleben.

Der ideale Webinar-Prozess (siehe Flow-Chart!)

3 Erfolgsgeheimnisse, die ich im Lauf des Jahres 2013 immer wieder aufs neue kennengelernt habe.

Wie Sie die drei elementaren Bausteine Ihres Business - Marketing (mehr und qualifiziertere Leads), Vertrieb (mehr Umsatz) und Betrieb (geringere Kosten) zu 95 % automatisieren.