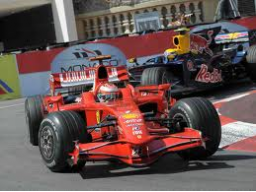 The race is on - A case study of a Monte Carlo Analysis
In Management > Project
Language:

English

Date:

on request
Everybody who passed the PMP exam had to study that a Monte Carlo Analysis is a technique that computes or iterates, the project costs or project schedule many times using input values selected at random from probability distributions of possible costs or durations, to calculate a distribution of possible total project costs or completion dates.

I never did a Monte Carlo Analysis in my over 20 years of project management experience! Now, we have won Gholamreza to present us a case study on how to run a Monte Carlo simulation. Register now for this very special event.

Your benefits:

Your TOP 3 take-aways from the eSeminar are:

1. You can identify projects which can benefit from a Monte Carlo analysis
2. You know how to collect the data required for a Monte Carlo analysis
3. You can analyse the results of a Monte Carlo analysis

The structure of the PDU Cracker-Barrel

First there will be an interactive 90 minutes presentation about the 3 points above. Then there will be an informal 30 minutes exchange among the participants. Finally there will be a 40 question multiple choice test. Then you will receive the PDU-code and can claim 3 PDU's

About the facilitator of the PDU Cracker Barrel

I am Gholamreza Soleimani from Iran, 45 years old and I get married with two children. I finished my Bachelor Science (Undergraduate Degree) in the field of Geology in 1989.
Now, I am a student of MBA (Strategic Management) and I am working on my final project (Research Project) in my last semester of my course at International Business School of University Technology Malaysia.

Even though I had more than 15 years of work experiences in the field of civil engineering (Geotechnical engineering) as Geotechnical Consultant Engineer and 4 years of work experiences in the field of Project Management as Project Manager in EPC projects (Food Industry), I found financial management and strategic management courses very fascinating materials during the period of my studying at university where I have written many articles and case analysis to raise new methods in finance on my blog since Feb 2011. In fact, I can tell you that these activities could be considered as my work experiences in financial management and strategic management because I have been asked from so many professional people such as university's lecturers to send to them my calculations, new methods and spreadsheets to teach at universities.