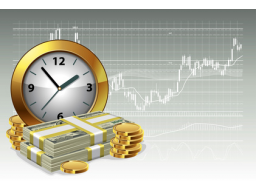 "Ich bin ein Geldmagnet!"
In Personality > Career & Finance
Language:

German

Video price:

47.00 € incl. VAT

Video duration:

5 hours and 3 minutes
A recording of this webinar is available.
"Bewusst und entspannt auf dem Weg zu mehr Reichtum und Geld"

Erfahren wie Sie, wie Sie Ihre innere Macht aktivieren um mehr Geld in Ihr Leben zu ziehen.

In diesem dreiteiligen Webinar-Kurs erfahren Sie die universellen Grundsätze zum Thema Reichtum und Geld.

Sie erfahren, wie Sie wirklich mehr Geld in Ihr Leben ziehen.

Wie Sie den Grundstein für Ihre finanzielle Unabhängigkeit legen.

Sie finden endlich Ihre finanziellen Blockaden und erhalten Lösungen, damit Sie sie auflösen können.

Sie erhalten wesentlich mehr, als Sie investieren – versprochen!

Die Plätze sind limitiert, somit ist es mir möglich, mit jedem Teilnehmer persönlich zu sprechen.

START: Sonntag den 4.3.2012 um 20:30 Uhr

Investieren Sie JETZT!