Akademie von Heide Liebmann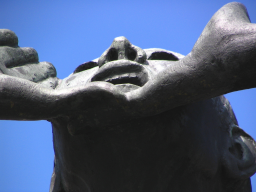 Baby, I've got news for you!
In Marketing, PR > Others
Language:

German

Video price:

39.90 € incl. VAT

Video duration:

1 hour and 6 minutes
A recording of this webinar is available.
Was interessiert deine Kunden? Und wie sagst du es ihnen am besten?

Ein Gespür für seine Wunschkunden zu haben, ist das eine, aber sie und ihre Probleme und Bedürfnisse wirklich zu kennen, ist noch mal was ganz anderes. Und dann auch noch einen emotionalen Zugang zu ihnen finden – das ist beinahe hohe Kunst.

In diesem Webinar erlebst du,

*wie du aus der Sicht deiner Wunschkunden ganz neue Einsichten in ihre Situation erhältst
*wie du daraus attraktive Nutzenargumente gewinnst
*und wie du diese sprachlich und emotional aufladen kannst, um deine Botschaft "limbisch" zu transportieren.

Im Webinar gebe ich wertvolle Impulse zum Nachdenken und ermögliche dir durch einfach durchzuführende Übungen interessante Wege der Kundenansprache. Du erhältst außerdem im Anschluss ein Handout mit weiterführenden Übungen zum Download, so dass du weiter an diesem Thema arbeiten kannst. Darüber hinaus hast du die Möglichkeit, dich mit den anderen Teilnehmern im Forum auszutauschen.

Wenn du mehrere Webinare der kompletten 9-teiligen Reihe buchen möchtest, kontaktiere mich bitte, um deinen Gutschein-Code zu erhalten!