Akademie von Heide Liebmann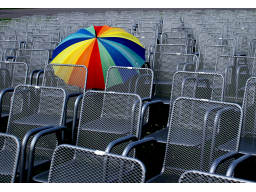 Ein Mensch ist stark, sobald er sich seiner Schwächen bewusst ist.
In Marketing, PR > Others
Language:

German

Video price:

39.00 € incl. VAT

Video duration:

1 hour and 9 minutes
A recording of this webinar is available.
Ressourcen sammeln, ABERs entkräften.

Sehr oft begegnen mir in meiner Arbeit Menschen, die Großartiges leisten, Tag für Tag – aber sie entwerten ihr Tun durch zahlreiche Strategien, die mir teilweise seltsam und teilweise leider auch allzu bekannt vorkommen. Offenbar neigen viele von uns dazu, den Fokus stärker auf die Dinge zu lenken, die uns schwer fallen als auf das, was wir besonders gut können.

Daher erfährst und erlebst du in diesem Webinar,

*wie heilsam es ist, ganz gezielt Ressourcen zu suchen und zu aktivieren,
*was du tun kannst, um nagende Selbstzweifel zu entkräften
*und wie du die Angst vor deiner eigenen Größe verlieren kannst.

Im Webinar gebe ich wertvolle Impulse zum Nachdenken und ermögliche dir durch einfach durchzuführende Übungen einen neuen Blick auf das, was dich in deiner Stärke ausmacht. Du erhältst außerdem im Anschluss ein Handout mit weiterführenden Übungen zum Download, so dass du weiter an diesem Thema arbeiten kannst. Darüber hinaus hast du die Möglichkeit, dich mit den anderen Teilnehmern im Forum auszutauschen.

Wenn du mehrere Webinare der kompletten 9-teiligen Reihe buchen möchtest, kontaktiere mich bitte, um deinen Gutschein-Code zu erhalten!