Akademie von Heide Liebmann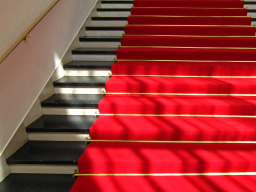 Bescheidenheit ist eine Zier, doch weiter kommt man ohne ihr.
In Marketing, PR > Others
Language:

German

Video price:

39.90 € incl. VAT

Video duration:

1 hour and 7 minutes
A recording of this webinar is available.
Zum Zusammenhang von Selbstwert und Selbstmarketing.

Irgendwie spürst du Vorbehalte gegenüber dem Thema Marketing. Gleichzeitig siehst du, dass die, die lauter schreien als andere, scheinbar erfolgreicher sind. Muss das so sein? Etwas in dir sträubt sich dagegen.

Ich habe gute Nachrichten für dich: Authentizität und ein professionelles Image passen sogar sehr gut zusammen – wenn man weiß, wie.

Erfahre in diesem Webinar,

*was dein "Nasenfaktor" mit deinem Erfolg zu tun hat,
*wie sich deine Werte und Grundmotive auf deinen Erfolg auswirken,
*und warum auch leise Persönlichkeiten Selbstmarketing betreiben können.

Im Webinar gebe ich wertvolle Impulse zum Nachdenken und ermögliche dir durch einfach durchzuführende Übungen eine neue Sichtweise auf das Thema Selbstmarketing. Du erhältst außerdem im Anschluss ein Handout mit weiterführenden Übungen zum Download, so dass du weiter am Thema arbeiten kannst. Darüber hinaus hast du die Möglichkeit, dich mit den anderen Teilnehmern im Forum auszutauschen.

Wenn du mehrere Webinare der kompletten 9-teiligen Reihe buchen möchtest, kontaktiere mich bitte, um deinen Gutschein-Code zu erhalten!