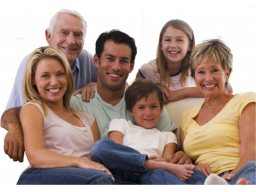 Eine Trinkwasser-R-Evolution. LebensEnergie jetzt trinkbar!
In Health, Medicine > Health promotion
Language:

German

Minimal attendance:

3

Video price:

10.00 € incl. VAT

Video duration:

1 hour and 4 minutes
A recording of this webinar is available.
Lebensenergie steigern und erhalten.
Vitalität und Regeneration - bis ins hohe Alter.
Wünschen Sie sich das auch?

Aber wo und wie ansetzen?
Antwort: An der Zellregulation!
EnergieReiches Wasser ist hier ein entscheidender Schlüssel.
Warum? Aktivwasser ist Träger der Lebensenergie ... ist Leibwächter der Zellen ... ist Grundlage unserer Bioenergetik ... ist Biodoping ohne Reue ... ist Aktivator des Stoffwechsels ... ist Regulator für mehr Balance ...

Durch Aktivwasser mehr Trinkgenuss und endlich wieder ein sicheres Gefühl. Aktivwasser ist viel, viel mehr als einfach nur gutes oder reines Wasser.

Lernen Sie die einzigartigen Eigenschaften von energieReichem Aktivwasser kennen. Gesundes Trinken bekommt plötzlich einen völlig neuen Stellenwert.

Bahnbrechende Erkenntnisse nicht ausgeschlossen!

Weitere Schlüsselwörter:
Zeitersparnis / ökologische Bilanz / ökonomischer Aspekt /
Sicherheit / Werte / persönlicher Nutzen / Investition ICH / Sicherheit

Energiewasser ist elementare Grundlage für Lebenskraft.