Akademie von Anonymous Anoynmous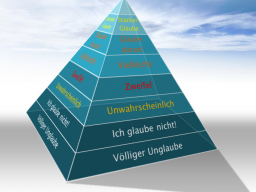 Business & Money Coaching - Gesetz der Anziehung"
In Occupation, Career > Carreer
Language:

German

Minimal attendance:

7

Video price:

3.00 €

Video duration:

2 hours and 7 minutes
A recording of this webinar is available.
Geld ist an sich weder gut noch böse!
Erst das, was Sie daraus machen, verleiht Geld einen Charakter.

Doch bevor Sie soweit sind mit Geld Gutes zu tun, müssen Sie erst einmal in die finanzielle Freiheit kommen.

Doch viele Menschen wissen aus eigener Erfahrung, dass es Hindernisse auf dem Weg zum Erfolg gibt! Manche Ängste haben sich so stark im Unterbewusstsein eingeprägt, dass es unmöglich erscheint, diese Erfolgsblockaden zu überwinden. Erfahren Sie mehr über eine revolutionäre Mentaltechnik um das "Gesetz der Anziehung" optimal zu nutzen und Selbstsabotage aufzulösen. Dieses Webinar ist die Vorstufe zu einem mehrstündigen Online-Training, welches gesondert ausgeschrieben werden wird.
Im Webinar erfahren Sie die Hauptgründe, die einem Leben in finanzieller Freiheit im Wege stehen und natürlich stellen wir Ihnen Lösungswege vor.