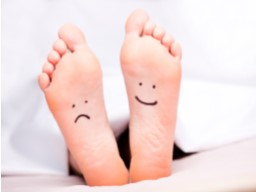 Jetzt brauche ich noch die Zehen dazu!
In Teachings, Tutoring > Mathematics
Language:

German

Video price:

27.00 €

Video duration:

1 hour and 53 minutes
A recording of this webinar is available.
Zehnerüber- und unterschreitungen, Raum 100
****************************************************

Wer sich hauptsächlich zählend über den Raum 10 geholfen hat, der tut das auch weiter im Raum 100. Leider wird oft nicht erkannt, dass die Kinder nicht besser rechnen, sondern nur schneller zählen. Wesentlich wäre es, Kinder nicht nach ihren richtigen Ergebnissen zu beurteilen, sondern sie zu fragen, wie genau sie darauf gekommen sind.

In diesem Seminar erfahren Sie, wie Sie Kindern (und auch Erwachsenen) den Raum 100 näher bringen und sicher stellen, dass Zehnerüber- und -unterschreitungen nicht zählend, sondern rechnend gelöst werden.

Dieses Webinar richtet sich an

o Lehrer und (Lern)Trainer
o Eltern von Kindern mit Lernschwierigkeiten
o betroffene Jugendliche und Erwachsene

Nach 60-70 Minuten Webinardauer bleibt im Anschluss noch genügend Zeit für alle Ihre Fragen.

Das Webinar ist gleichzeitig auch der siebte Teil (von 15) für die Grundlagenausbildung zum MagicLearningTrainer.