Akademie von Peter Kürschner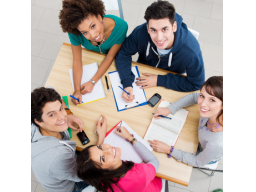 Sie möchten in Deutschland, Österreich, der Schweiz oder Liechtenstein ein Studium beginnen oder einer beruflichen Tätigkeit nachgehen? Dazu benötigen Sie nachweisbare Deutschkenntnisse, die Sie sich in diesem Webinar täglich aneignen und vertiefen können.

Unsere Moderatoren sind hauptberuflich als DaF-Lehrer tätig und unterstützen Sie als erfahrene Pädagogen.
Die Webinare können von jedem Ort der Welt besucht und gebucht werden. Sie sparen dabei Zeit und Geld. Verwaltungskosten, die bei Sprachinstituten üblich sind, fallen nicht an. Wir benutzen moderne Software zur Wissensvermittlung und in unseren ausgefeilten Testszenarien!

Steigen Sie ein und melden Sie sich zu diesem Kurs an. Bevor wir den Kurs beginnen, überzeugen wir uns in einem persönlichen Gespräch von Ihrem derzeitigen Wissensstand und passen den Lehrstoff an Ihre Bedürfnisse an!

English:

You want in Germany, Austria, Switzerland or Liechtenstein start studying or pursuing a professional activity? You will need demonstrable knowledge of German, you can acquire and deepen these knowledge every day through this Webinar.

Our moderators are mainly working as a foreign language teachers and support you as an experienced educators.
The webinars can be attended and booked from anywhere in the world. This will save you time and money. Administrative costs, which are common in language institutes, are of no concern. We use modern software to transfer knowledge and run sophisticated test scenarios!

Get in and register for this course. Before we start the course, we get in touch with you in a personal conversation about your current knowledge and adapt the curriculum to suit your needs.

- Anagramme -

Sie mheötcn in Dtnsuahceld, Öicrstreeh, der Sweichz oedr Lheetieinstcn ein Siudtum bgieennn oedr eneir bulfceehirn Tiägitket nhgacheen? Dzau bigteeönn Sie neaiasbrwche Desssnetikunchnte, die Sie scih in dieesm Wbinaer tliäcgh aeginenn und vtferieen kneönn.

Userne Maeoredortn snid haruiuctlefbph als DaF-Leehrr ttäig und urnesttüetzn Sie als erarfhene Pdeäggoan.
Die Webranie köennn von jdeem Ort der Wlet bhsecut und gehubct weredn. Sie srepan daebi Ziet und Gled. Vuolwerssakegttnn, die bei Stihinceuttraspn ülcibh snid, fllaen nchit an. Wir butzeenn mnedore Soraftwe zur Wttvsrienueisnlmsg und in uneesrn aigstueefeln Ttrseneaeiszn!

Segtien Sie ein und meedln Sie scih zu deiesm Krus an. Bvoer wir den Krus beignnen, ügezurbeen wir uns in eniem prelcöhsnien Gcserpäh von Irehm diiergzeetn Wtsnsaesinsd und psasen den Lrsheftof an Irhe Bünssridfee an!

Elisgnh:

You wnat in Garemny, Asirtua, Selarnwztid or Lineestehictn sratt sdiytnug or punsiurg a paseofnirosl aiitctvy? You wlil need dmatnesolrbe keldwgnoe of Garemn, you can aqrucie and deeepn teshe kdgnewole ervey day thurogh tihs Wbneiar.

Our mrarteodos are mlaniy wiorkng as a fregion lgaagnue teraechs and suprpot you as an eeipcrxeend eactodurs.
The wernaibs can be aetnedtd and beookd form arwenhye in the wrold. Tihs wlil svae you tmie and moeny. Artnismtdiiave cstos, wihch are cmmoon in lnguaage ineitustts, are of no cerncon. We use morden stfworae to tsnefarr kngdwloee and run sttseipicohad tset sniceoars!

Get in and rtesiger for tihs crusoe. Breofe we satrt the crosue, we get in tocuh wtih you in a prnsoael coertnasiovn aubot yuor crnuert kndogwlee and aadpt the curriulcum to siut yuor ndees.