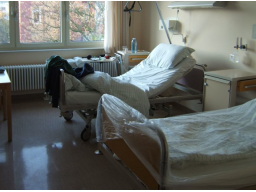 Wann ist ein Mensch eigentlich krank?
In Health, Medicine > Health promotion
Language:

German

Video price:

12.00 € incl. VAT

Video duration:

1 hour and 11 minutes
A recording of this webinar is available.
Wie lassen sich "Krankheit" und "Gesundheit" definieren? Die Folgen unterschiedlicher Deutungen sind weitreichend. Denn wer offiziell als "krank" gilt, hat Anspruch auf Behandlung und somit auch Anspruch auf gesellschaftliche Unterstützung.

Wer sich krank fühlt, aber nicht als krank anerkannt wird, bekommt keine medizinische Behandlung durch die Krankenkasse bezahlt. Manch Patient weiß von einer Ärzteodyssee zu berichten, weil beispielsweise Schmerzen nicht anerkannt wurden.

Anders herum: wer sich als gesund wahrnimmt, von legitimierten Stellen aber als krank eingestuft wird, bekommt eventuell eine Behandlung, obwohl er sie nicht will. Dies passiert nur in der Frage der seelischen Gesundheit (Zwangseinweisung, siehe z.B. den Fall Gustl Mollath).

Die Definition von Krankheit und Gesundheit hat somit alltägliche Brisanz. Ein guter Grund, dass wir uns mal Gedanken darüber machen, wie wir diese Begriffe mit Leben füllen. Begriffe zu definieren ist eine zentrale Aufgabe der Philosophie. In diesem Webinar werden wir uns den Begriffen "krank" und "gesund" widmen.

Philosophische Vorkenntnisse sind nicht erforderlich. Lust am Denken ist hingegen eine gute Grundlage zur Teilnahme.

----

Regelmäßige Denkanstöße: Philosophie-Webinare gibt es jeden 4. Donnerstag im Monat um 20:00 Uhr!