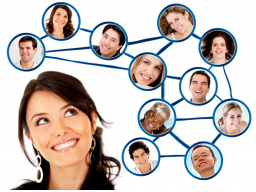 Effective Networking for Career Success in Switzerland
In Occupation, Career > Carreer
Language:

English

Video price:

5.00 €

Video duration:

1 hour and 46 minutes
A recording of this webinar is available.
In this 60-minute live Webinar you will learn:

-7 Reasons Why Networking is Crucial for Your Career
-3 Mistakes Most People Make in Their Networking Efforts
-How to Build a Strong Network to Support Your Career Transition

You will be able to ask all of your questions in the Q&A session at the end of the Webinar.

Start is on Wednesday, 15th May 2013 at 7pm CET.

Register now for the Webinar, space is limited!