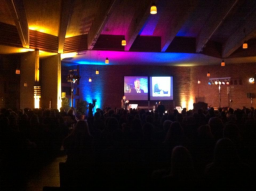 Torsten Will: Einfach auf Dauer mehr Selbstmotivation und Durchhaltevermögen!
In Personality > Self-management
Language:

German

Video price:

39.95 € incl. VAT

Video duration:

1 hour and 42 minutes
A recording of this webinar is available.
Leidest Du unter Motivationstiefs, Stimmungsschwankungen oder Couch-Kartoffel-Persönlichkeit? Willst Du positiv, motiviert durchs Leben gehen, weisst aber nicht, wie Du Dich selber dauerhaft motivieren kannst? In diesem Webinar bekommst Du konkrete Praxistipps, wie Du Deine Motivation und Dein Durchhaltevermögen dauerhaft auf 100 Prozent bringst. Nutze das Expertenwissen von Torsten Will, um zukünftig voller Energie Deine Ziele sicher zu erreichen.