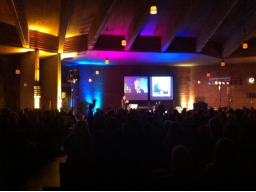 Erfolgreich im Internet dank Social Selling!
In Sales > Acquisition
Language:

German

Video price:

39.00 € incl. VAT

Video duration:

1 hour and 41 minutes
A recording of this webinar is available.
Wie auch Du jetzt das Internet für Dich erfolgreich nutzen kannst und Dich, Dein Produkt und Angebot effektiv vermarktest. 3 Schritte zu einfach mehr Kontakten, Kunden und Geschäftspartnern. Und das Beste: Die meisten Strategien kosten Dich keinen Cent und funktionieren sofort. Egal, ob Du Networker, Vertriebler, Trainer, Berater, Coach, Physiotherapeut, Kosmetikerin, Autohändler, Immobilienmakler usw. bist...dieses Webinar wird Dich in die Lage versetzen mit 30 Minuten täglich mit dem Internet zu verdienen, statt nur davor zu sitzen und andere verdienen zu lassen.