Akademie von Eva Nitschinger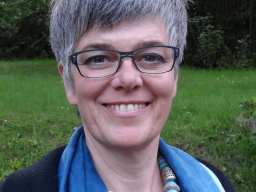 The Work von Byron Katie - Teil 2: Die 4 Fragen und die Umkehrungen
In Personality > Self-management
Language:

German

Date:

on request
Heute werden die 4 Fragen erklärt und anhand von Arbeitsblättern, die (gestern) ausgefüllt wurden, geübt.
Eva führt gerne mindestens eine Person LIVE durch The Work.

Auch die möglichen Umkehrungen werden intensiv traininert und weitere Fragen werden beantwortet.

Bitte loadet Euch die "Vorlage für die gelbe Karte" schon mal vor der Sitzung runter.

Dieses Seminar ist als Einführung in The Work gedacht, um Euch mal "Schnuppern" zu lassen, wie The Work funktionieren könnte.

Auch werden wir die "Living Turnarounds", die "gelebten Umkehrungen" mit in den Alltag nehmen. Dies ist dann Katies "Rezept zum Glücklichsein".

Videos findet ihr in YouTube:
Einfach nach Byron Katie suchen oder "Eva Nitschinger The Work" eingeben, um zu sehen, ob diese Methode etwas für DICH sein könnte.