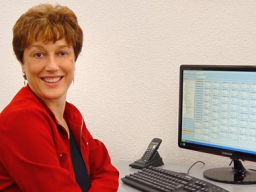 Das zeitversetzte Video-Interview - Wie funktioniert das?
In Rhetoric, Presentation > Conversation techniques
Price:

for free

Number of participants:

maximum 10

Minimal attendance:

2

Application deadline:

15 minutes before the start

Language:

German
Immer häufiger werden Video-Interviews zur Bewerberauswahl eingesetzt. Über 50 grosse Unternehmen und zum Teil auch schon Stellenvermittler setzen auf diese Technologie. Für sie bedeutet es eine Einsparung von Ressourcen beim Rekrutieren. Migros, SBB, Emmi, Adidas, Salt, Sunrise, Axpo, UPC, Heineken und viele andere gehören zu den Kunden von Wepow, dem grössten Video-Interview Anbieter der Schweiz.

Bevor Bewerber zu persönlichen Vorstellungsgesprächen eingeladen werden, setzen diese Unternehmen auf ein Video-Interview. Interessierte müssen online Fragen beantworten und werden gleichzeitig gefilmt. Dabei sind viele Kandidaten überfordert und ca. 20% entscheiden sich, auf die Bewerbung zu verzichten. Dabei könnte genau hier ihr Traum-Job warten.

Wie kann ich mich als Bewerber vorbereiten und auf was muss ich mich achten?