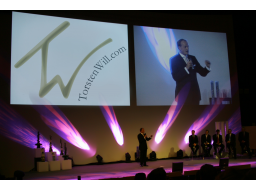 Sei ein Geldmagnet!
In Personality > Career & Finance
Language:

German

Video price:

39.00 € incl. VAT

Video duration:

1 hour and 49 minutes
A recording of this webinar is available.
Ja, der Titel provoziert, aber wäre es nicht eine großartige Vorstellung? Das Geheimnis, warum die meisten Menschen nie ein Vermögen aufbauen werden und andere immer reicher werden. Anmerkung: Leider ist 3 Mal die Leitung zusammengebrochen und die Tonqualität ist nicht optimal. Live ist Live! ;-)

Erfahren Sie in diesem Webinar, warum die meisten Menschen meist finanziell unvermögend bleiben und es nur wenige zu Reichtum und Vermögen schaffen. Und: Profitieren Sie von einem erprobten Schritt für Schritt-Konzept, wie Sie zukünftig zu den Gewinnern gehören und finanzielle Freiheit anziehen. Es ist ganz einfach. Ein einziges Wort wird Ihnen helfen, den alles entscheidenden Schritt in Richtung Vermögen zu machen. Dieses Webinar richtet sich an alle, die ein wahrer "Geld-Magnet" werden wollen. Wenn Sie selbständig sind, Provisionen verdienen, im Verkauf tätig oder als Berater, Trainer, Coach usw. tätig sind, wird Ihnen dieses Webinar sicher zu höherem Einkommen verhelfen. Wenn Sie angestellt sind, werden Sie lernen mit Geld anders umzugehen und sich trotzdem mehr leisten zu können. Es lohnt sich. Ziehen Sie zukünftg Geld an! Es kommt nur auf die richtige Polung an.