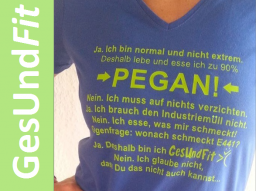 PEGAN leben is(s)t besser!
In Health, Medicine > Nutrition
Video price:

for free

Video duration:

1 hour and 2 minutes

Language:

German
A recording of this webinar is available.
PEGAN leben geht OHNE Verbote und 0815 Gebote und richtet sich nach Dir und Deinem Alltag!
Gesundheit und Glück findest Du auch über die Ernährung. In dieser kurzen Zusammenfassung MEINES Ernährungskonzeptes "PEGAN leben is(s)t besser" findest Du die 5 Schlüssel für eine erfolgreiche, langfristige und gesunde Ernährungsweise die einfach für Dich umzusetzen sein wird!

Ich freue mich auf Dich und Deine Teilnahme.