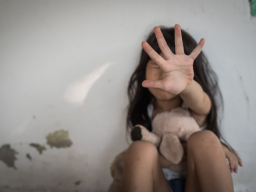 Die sexuelle Identität - Was hat das mit der Kindheit zu tun?
In Personality > Love & Relationship
Video price:

15.00 € incl. VAT

Video duration:

1 hour and 4 minutes

Language:

German
A recording of this webinar is available.
Viele Eltern oder Großeltern haben ein Trauma erlebt und traumatisieren ihre Kinder und Enkel. Was jedoch haben Schläge, Vernachlässigung, Streit der Eltern, psychische Erkrankungen oder Demütigungen in der Kindheit mit der heutigen Sexualität zu tun. Leider mehr, als wir wünschen. In diesem Webinar schauen wir uns die ersten Begegnungen mit der Sexualität in der Kindheit an und schauen, wie diese Erfahrungen sich in der Partnerschaft wieder spiegeln.