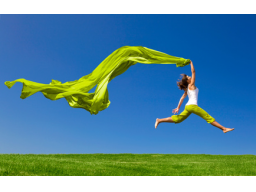 You´ll learn the basics of EFT and how to apply it to your life so you can transform from the inside out and become the star you are.

Includes a voucher for €10.00 for a private coaching session or a 20% discount in my shop.

Emotional Freedom Techniques is a variation of Energy Psychology. It lends itself particularly well to a "Do It Yourself" approach to self development. By simply tapping a few key acupuncture points, while simultaneously repeating certain phrases the body starts releasing the blockages that have stopped you from living your full potential.