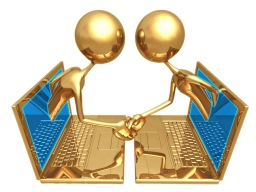 The perfect low budget toolkit for small virtual teams
In Management > Project
Language:

English

Date:

on request
Do you work in a small virtual team? Do you need to produce creative results? Do you know only about Skype as the only affordable virtual collaboration tool?

If you look for solutions for an affordable low budget collaboration toolkit, then this webinar is the right choice for you.

We have written a White Paper on a low budget virtual collaboration toolkit. You can download the white paper here at the documents section or from our website: http://gepros.com/media/2/D1303112/0306011015/Cost%20of%20virtual%20collaboration.pdf

You will learn:
1. Which virtual team processes can be supported by which virtual collaboration tools
2. how this tools work
3. about your strengths and possible gaps in virtual tools for small virtual teams
4. about the ROI of good virtual teamwork

PMP's can claim 1 PDU in Cat A.