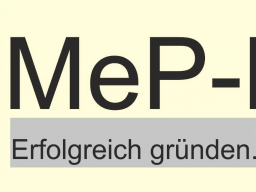 Was, wenn Du nur ein kleines oder sehr kleines Budget für´s Marketing hast?
Video price:

for free

Video duration:

1 hour and 5 minutes

Language:

German
A recording of this webinar is available.
"Ja, wenn ich Anzeigen schalten könnte, käme ich auch schneller zum Erfolg. Leider habe ich für so etwas kein Geld".

In der Gründungsphase oder zu Beginn der Selbständigkeit hören wir das oft von Klienten.

In diesem Webinar betrachten wir das Thema Marketing mit kleinem Budget von zwei Seiten:
- Was macht das emotional mit Dir, wenn kein Geld für ein ordentliches Marketingbudget übrig ist? Frustriert Dich das? Brauchst Du Tage, um Dich zu erholen und motivieren, wenn Du die dicken Anzeigen Deiner Mitbewerber siehst?

- Dann werde jetzt kreativ! Wir zeigen Dir, wie Du mit einem kleinen oder sehr kleinen Budget, gutes und auffälliges Marketing betreiben kannst.

Lerne die vielen Möglichkeiten des Marketing in diesem Webinar kennen!

Das Video zum Webinar kannst Du Dir kostenfrei während der Gründerwoche 12. bis 18. November herunterladen.