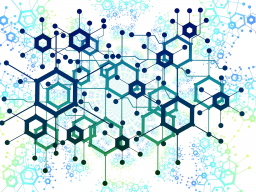 Was kann Quantenheilung - das "Ur-Matrix System"
In Health, Medicine > Healing practices
Price:

for free

Number of participants:

maximum 10

Application deadline:

1 hour before the start

Language:

German
Alles was wir erfahren, was wir lernen und erleben, führt, tief verankert in unseren Zellen, zu Veränderungen in der Zellkommunikation.

Diese Veränderungen können zu nachhaltigen Verletzungen der Seele, zu Krankheiten, zu Ängsten, zu grundsätzlichen Problemen in Beziehungen und zu Blockaden führen, die wir nicht einordnen können und die in uns Stress verursachen, den wir nicht mehr los werden.

Anhaltender Stress aber ist in der Folge bekannt als Verursacher für eine Vielzahl von Krankheiten.

Man weiss heute auch, dass Alterskrankheiten wie Demenz oder die Alzheimer Erkrankung ihren Ursprung im Zellstress haben, der wiederum die Ursache ist für Veränderungen in der Zellkommunikation.

Über einen langen Zeitraum mit falschen Informationen versorgt, verändert sich der Zellaufbau. So entstehen Defekte, die Verursacher für organische und psychische Krankheiten sein können.

Erfahren Sie in diesem Webinar umfassend, was Quantenheilung alles für Sie leisten kann.