Akademie von Birgit Voßhenrich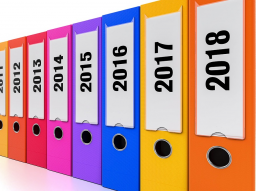 Was ist eigentlich Buchführung? Eine Einführung in das "Buch mit den 7 Siegeln"
In Animals > Veterinary medicine
Video price:

28.00 € incl. VAT

Video duration:

1 hour and 39 minutes

Language:

German
A recording of this webinar is available.
Wer ein Unternehmen führt kommt um die (vereinfachte) Buchführung und die Aufstellung der EÜR nicht umhin. Dieses Webinar gibt eine Einführung in diese Thematik, für manche Menschen ein "Buch mit 7 Siegeln"
Es eignet sich für Personen, die gründen wollen oder schon selbständig sind.
Die Themen sind:
- Aufgaben und Sinn der Buchführung
- GoB/GoBS
- Buchführungspflichten
- Verfahren zur Gewinnermittlung
- Einnahmen-Überschüss-Rechnung
- Konten/Kontenrahmen
- Aufwand und Ertrag
- Wie wird gebucht? Buchungssätze
- Abschreibungen
- geringwertige Wirtschaftsgüter

Das Webinar wird ca. 2 Stunden dauern und aufgezeichnet. Eine Dokumentation wird den Teilnehmern zur Verfügung gestellt.
Wer möchte erhält eine Teilnahmebestätigung von EBBV-Health per mail zugesandt.