Lern- und Lebenswerkstatt von Esthi Wildisen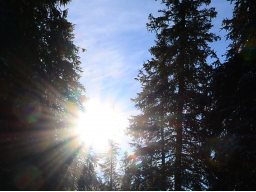 Glücklich und leicht in die Woche starten!
In Personality > Anxiety and Stress Management
Price:

for free

Number of participants:

maximum 50

Minimal attendance:

3

Application deadline:

2 days before the start

Language:

German
Tomorrow, 27th May 2019, 09:00 am - 10:30 am
(GMT +02:00)
Registration deadline expired
Monday, 3rd Jun 2019, 11:00 am - 12:30 pm
(GMT +02:00)
Bitte nur mit Mikrofon teilnehmen!

Bitte nur anmelden, wenn Teilnahme ernsthaft geplant ist.

Mit "The Work" von Byron Katie alle belastenden Gedanken überprüfen und loslassen...was für ein schöner Start in die neue Woche!
Ob es um Sorgen um jemanden geht, Beziehungsprobleme, Kummer, Schmerz, Leiden aus der Vergangenheit...Montag Morgen wird aufgeräumt.