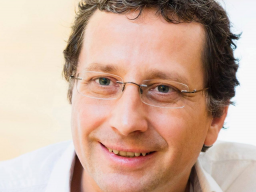 The Work of Byron Katie - Erlebe die befreiende Kraft der 4 Fragen!
In Personality > Anxiety and Stress Management
Video price:

5.00 € incl. VAT

Video duration:

1 hour and 29 minutes

Language:

German
A recording of this webinar is available.
Die Gedanken, die wir unbewusst glauben, sind die Ursache dafür, ob wir uns gut oder schlecht fühlen. Bist du manchmal gestresst, ärgerlich oder traurig? Dann kannst du in diesem Webinar erleben, wie du deine Gedanken hinterfragen und so frei und glücklich leben kannst!

Du kannst The Work beispielsweise anwenden, um Stress mit anderen Menschen aufzulösen. Und du kannst mit The Work auch die Glaubenssätze finden, die dein Leben schwierig gemacht und dafür gesorgt haben, dass dein Selbstwertgefühl nicht das Beste ist. Auch diese Glaubenssätze kannst du mit The Work auflösen.

Die Folge ist Selbst-Annahme, Selbst-Liebe und kreative, kraftvolle Handlungsfähigkeit. Wenn du dich auf The Work einlässt, dann wirst du mehr und mehr das annehmen, ja sogar das lieben, was ist. Es schwächt dich enorm, wenn du gegen die Realität ankämpfst. Trotzdem tun die meisten Menschen das Hunderte Mal am Tag. Zu lieben was ist, ist die Voraussetzung für klares, effektives und selbstbestimmtes Handeln.

The Work ist eine einfache Möglichkeit, den Verstand zu klären. Und wenn dein Verstand klar ist, dann klärt sich auch deine Gefühlswelt. So kannst du glücklicher, liebevoller, voller Energie und erfolgreicher leben.

Mein eigenes Leben ist durch The Work so wunderbar geworden, wie ich es mir früher überhaupt nicht hätte vorstellen können. Das berichten auch Tausende anderer Menschen.

Worauf willst du warten? Wenn auch du klar und glücklich sein möchtest. dann kannst du jetzt damit beginnen!