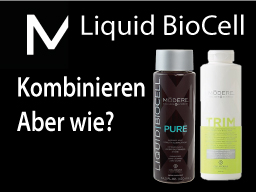 Kollagen & Hyaluron richtig einsetzen!
In Health, Medicine > Health promotion
Video price:

10.00 €

Video duration:

5 hours and 36 minutes

Language:

German
A recording of this webinar is available.
In dieser Webinar Reihe erhältst Du Informationen zu Trim, Pure und zu ihren Alleinstellungsmerkmalen. Außerdem, wie sie mit anderen Produktlinien kombiniert werden können.

Ich zeige Konzepte auf, die einen Unterschied machen können.
Egal ob Du besser aussehen willst, straffere Haut, schönere Haare, gesündere Schleimhäute, strafferes Bindegewebe haben willst.
Interessant für jeden Anwender und Kunden.