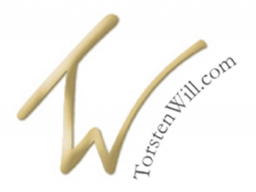 ERFOLGREICH TELEFONIEREN bedeutet: Mehr Zeit, mehr Geld, mehr Lebensqualität!
In Sales > Inner attitude
Language:

German

Video price:

24.95 € incl. VAT

Video duration:

2 hours and 1 minute
A recording of this webinar is available.
Das stärkste Vertriebshandwerkszeug: Das Telefon! Wie Sie effektiver Telefonieren, Rückrufe erhalten, jede Angst vor dem Telefon ablegen, selbstsicher Einwände entkräften, locker und erfolgreich am Telefon überzeugen und Ihre Ziele sicher erreichen, erkläre ich Ihnen in diesem 60 Minuten-Webinar! Erfahren Sie außerdem alles über die "Magic Words": Eisbrecher, Sätze und Worte, die sofort zum Termin führen! Special: Ich erkläre Ihnen, wie Sie jedes Produkt und Angebot einfach in 30 Sekunden wirkungsvoll am Telefon präsentieren und begeistern. Es besteht die Möglichkeit, nach dem Seminar Fragen zu stellen! Gesamtdauer: 2 Stunden!