Akademie Vision and spirit von Barbara Steldinger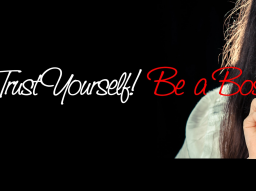 A recording of this webinar is available.
For ladies only!

Die sogenannte Lebensmitte. Etwa ab 40 beginnt sie.

Es ist eine Phase im Leben, in der Frau irgendwie nicht Fisch und nicht Fleisch ist. Ein Lebensabschnitt, in dem manchmal sicher geglaubte Werte und Überzeugungen scheinbar nicht mehr passen.

Plötzlich wird alles in neuem, manchmal sehr grellem, kritischem Licht, gesehen und das ganze bisherige Leben in Frage gestellt.
 
Frau versteht manchmal sich selbst nicht mehr weil sich Phasen der enormen Kraft und Euphorie mit grenzenloser Niedergeschlagenheit und Kraftlosigkeit abwechseln können.
Dazu kommen erste körperliche Veränderungen, die auch nicht immer erfreulich sind.

Das läuft nicht immer und nicht bei allen so dramatisch ab, aber schon sehr oft. Wie bei einem Erdbeben kann sogar alles verrutschen und heftige Verwerfungen erzeugen.

Diese Webinar soll dir zeigen, dass du damit nicht alleine bist und Mut machen. Es wird dir Wege aufzeigen, die vielleicht ungewöhnlich sind für dich, die aber sehr wirkungsvoll sind.

Sie werden dich in dein Herz führen und dich an deine ganz eigene Kraft und Stärke erinnern.

Also, sehen wir uns?