Akademie Vision and spirit von Barbara Steldinger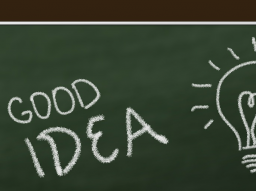 Das magische Vierteljahr!
In Occupation, Career > Others
Video price:

for free

Video duration:

27 minutes

Language:

German
A recording of this webinar is available.
In diesem Infowebinar möchte ich dir ein ganz besonderes (Frühlings -) Angebot machen, mit dem du als Soloselbständige

endlich aus deinen ewigen Selbstzweifeln raus kommst, Ängste loslassen wirst,
mit deinem Business den entscheidenden Schritt zu mehr Freude, Erfolg und Herzkraft findest. Und das alles sehr schnell und intensiv.

Warum funktioniert das?

Das Angebot, das ich dir machen möchte, arbeitet ganz gezielt auf der energetischen Ebene daran, hinderliche Blockaden zu lösen und dir kraftvolle Tools in die Hand zu geben, die dir erlauben werden, das auch selbst zu können.

Das Programm heißt "Der Durchstarter, das magische Vierteljahr"

und das ist auch genauso gemeint. Es fühlt sich ziemlich magisch an, was in diesem Programm an Veränderung passieren kann. Aber, es ist nur für Selbständige, die es wirklich ernst meinen und committed sind.

Hier kannst du schon mal schauen.
https://www.energetischeunternehmensberatung.de/programme/durchstarter/

Schau in das Infowebinar gerne rein, wenn du auch die Nase voll hast vom Üblichen und bereit für eine neue, richtig freudige, fast magische Erfahrung bist, die dich sehr nach vorn bringen wird.

Was hast du zu verlieren? Seheh wir uns?